HOSTED BY: https://fatmtnbike.com
TODAY'S RIDE
First developed with Magura brakes, the Bosch Antilock Braking System for e-bikes has expanded their partnerships to include Tektro and TRP models. The technology is the same, but now with more options for OEM partners. And with drivetrains now on offer, Tektro (and their high-performance TRP division) bring a lot to the table.
The Bosch ABS system got a big update in 2022 to a smaller form factor with improved performance. It's intended for the front brake only and pairs with (and is powered by) a Bosch e-Bike drive system.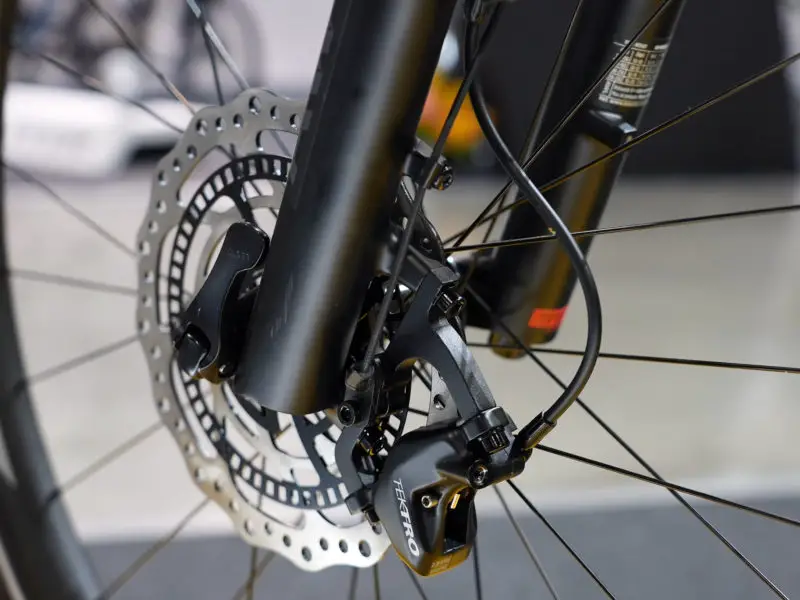 It works by having a sensor monitor the speed of an additional plate mounted to the brake rotor. If it detects lockup, it'll pulse the brake caliper much as a car's ABS system does, keeping the wheel rotating for improved traction and control. And no endos.
E-Bike specific forks like the Fox AWL have dedicated mounts for ABS systems, specifically to hold the brake controller and manage it's wiring, though sometimes fender mounting tabs are borrowed for them, too.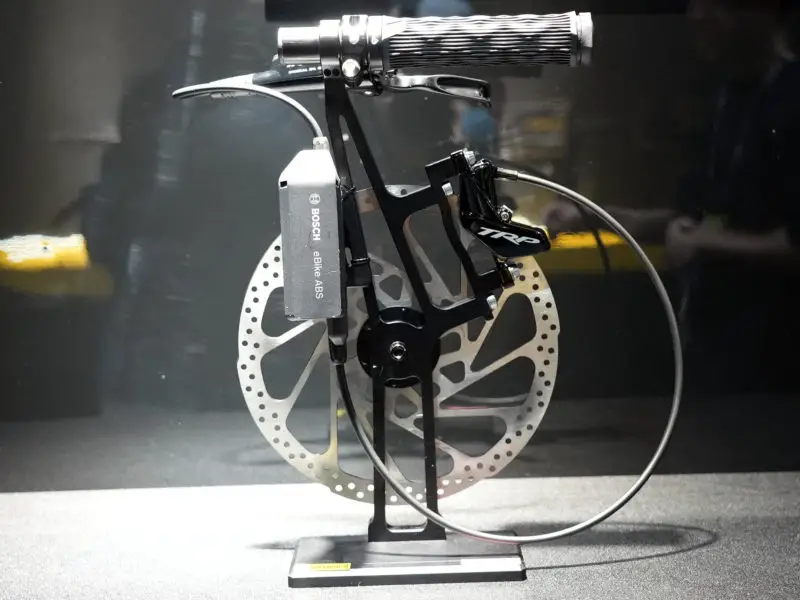 The brake calipers are same as normal, and levers can be had with or without a sensor to trigger brake lights.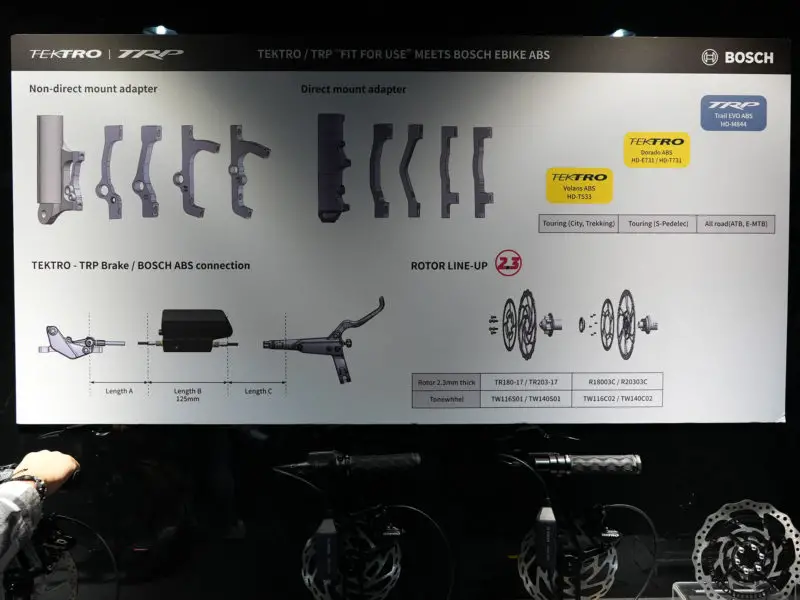 They'll offer three systems at launch later this year, two Tektro versions for city and touring bikes (which includes some lightly loaded trekking bikes popular in Europe), and a TRP version for eMTB and eATB bikes.
The post Tektro becomes Bosch Antilock Brakes partner for e-bike spec appeared first on Bikerumor.
By: Tyler Benedict
Title: Tektro becomes Bosch Antilock Brakes partner for e-bike spec
Sourced From: bikerumor.com/tektro-becomes-bosch-antilock-brakes-partner-for-e-bike-spec/
Published Date: Tue, 28 Mar 2023 13:46:33 +0000

___________________