HOSTED BY: https://fatmtnbike.com
TODAY'S RIDE
The LightSKIN NACAROAD headlight debuted at Eurobike 2021 and I received an early production unit. As a fan of under-bar lights on out-front computer mounts, the NACA profile aero light's vehicle headlight technology throws a great pattern, but without a blinking mode, its solid beam would burn through the battery too quickly for long rides on high mode, which was what I needed for decent daytime visibility.
The reason? They made it for every market, which includes Germany, and Germany doesn't allow blinking lights. But much of the rest of the world does, and those blinking patterns not only extend battery life, they help drivers notice us. So, they've made an "International Version" that includes two blinking modes – a 400-lumen Day Flash and a 185-lumen Night Flash.
The form factor remains the same, and it keeps the four solid modes ranging from 185 to 520 lumens (30 to 90 lux) with run times from 1.5 to 7.3 hours. Blinking modes extend that to 10 to 31.7 hours. It includes a shield to keep the light from becoming a distraction to the rider, assuming your computer doesn't block your view of it.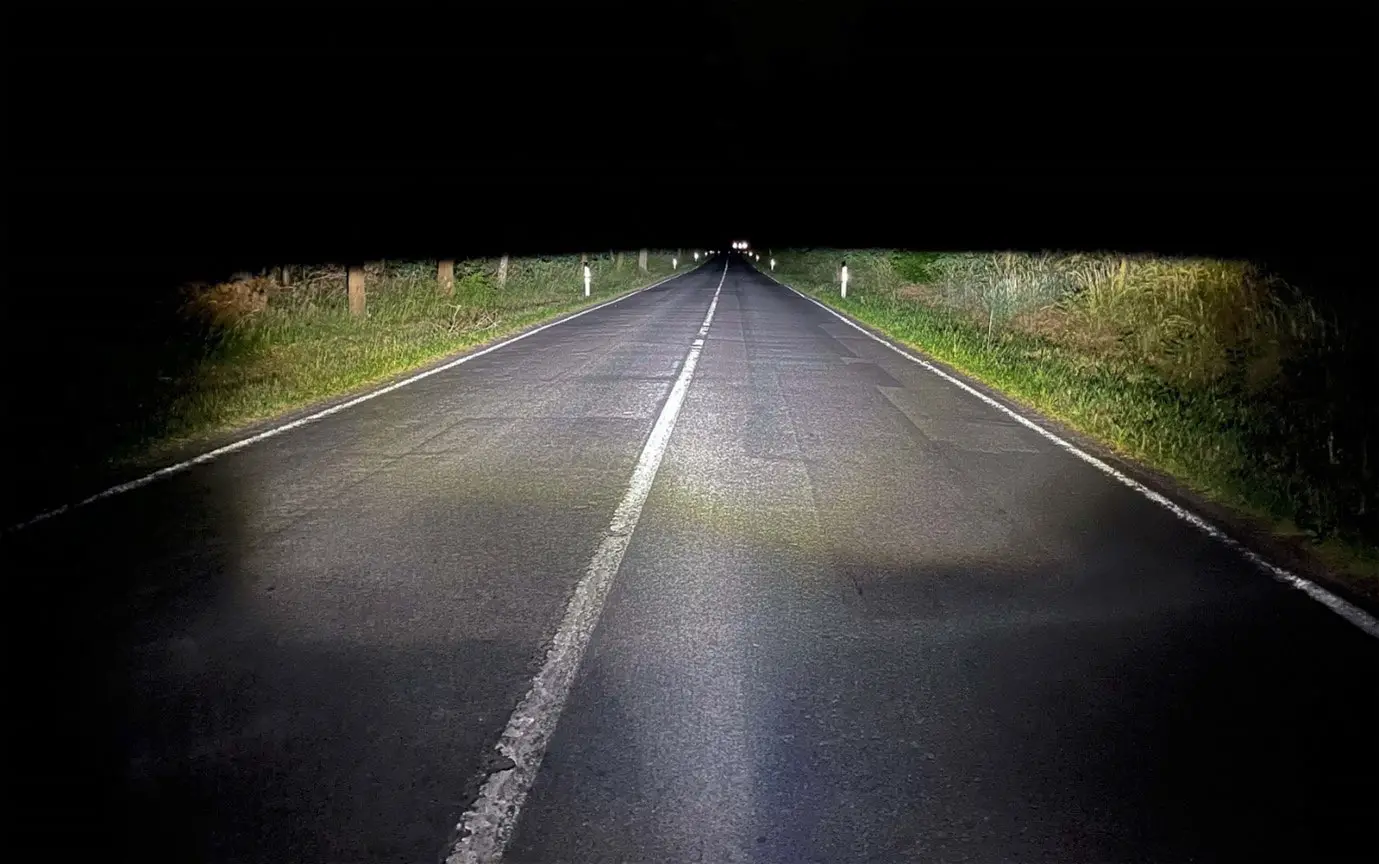 The light using a dual projector design to throw a wide but distinct beam pattern, mimicking what vehicle headlights do for drivers, while keeping the upper edge below eye level for oncoming traffic. MSRP is $270, claimed weight is 163g.
Lightskin.co.kr
The post LightSKIN NACAROAD aero headlight gains blinky modes (except in Germany) appeared first on Bikerumor.
By: Tyler Benedict
Title: LightSKIN NACAROAD aero headlight gains blinky modes (except in Germany)
Sourced From: bikerumor.com/lightskin-nacaroad-aero-headlight-gains-blinky-modes-except-in-germany/
Published Date: Sun, 04 Jun 2023 17:04:21 +0000

___________________