HOSTED BY: https://fatmtnbike.com
TODAY'S RIDE
The lightweight e-bike trend usually comes with the compromise of lower power output, allowing the use of smaller motors and batteries to save weight. The new Giant Trance Advanced E+ Elite uses a new battery tech to deliver more power in a smaller package, allowing them to spec a full-power motor and let you choose when to let it rip.
The new EnergyPak battery system uses higher-volume Panasonic cells to pack 400Wh into a battery that weighs just 2.3kg…about half the weight of typical e-bike batteries, and 4kg (~9lb) lighter than Giant's prior model.
Admittedly, the heavier cells usually have 500-600Wh of power, but 400Wh is still a lot more than the ~250Wh usually found on lightweight eMTBs. So, these new Giant and Liv bikes strike a balance between the two and pair with an 85Nm Yamaha SyncDrive Pro motor.
The result is a bike that weighs as little as 18.8kg (41lbs) in size medium…also a middle ground between the ~32lb ultralights and 55lb big bikes.
Giant says the larger battery cells make it more efficient and run cooler, but there's no mention of a range extender external battery pack to boost play time.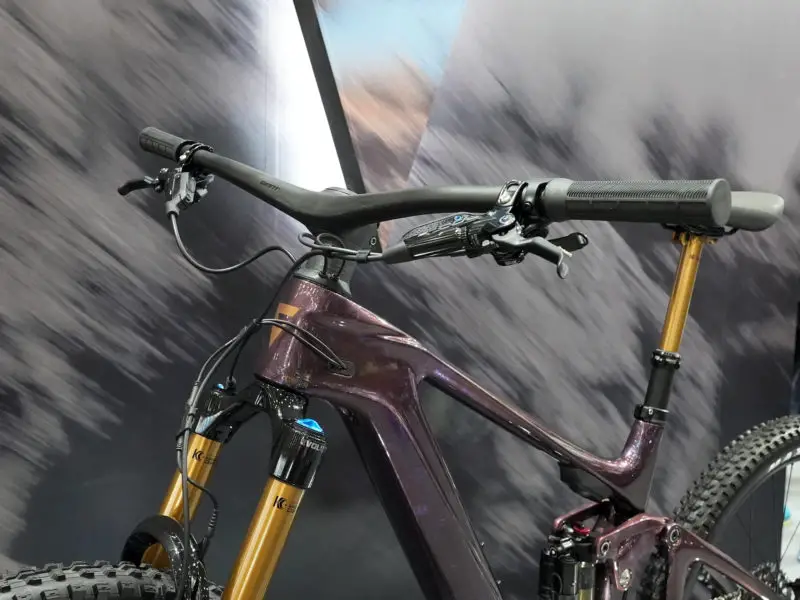 Able to provide up to 400% assist, the motor's output is customizeable with a companion app. Slide the torque adjuster up or down to match your needs and maximize output or range, or just try to match your buddy's eMTB's output so you can ride at the same level.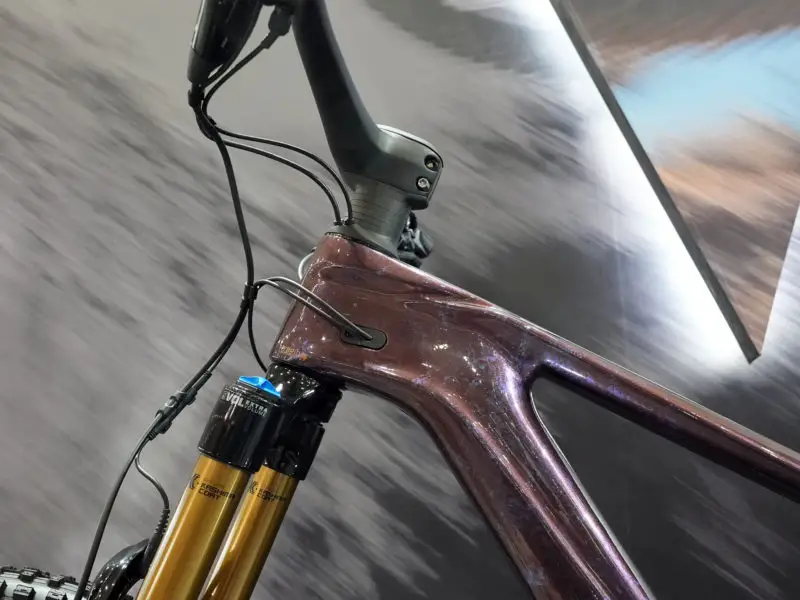 It's not just the battery that's saving weight. A full carbon frame with integrated one-piece 255g carbon bar-and-stem cockpits help, too, without giving up fit options.
The bar can adjust it's mounting position to have an effective 40mm, 45mm, or 50mm stem length, and rorate the bar's angle slightly, too. Grips are size-specific, too, for an even more custom fit and feel.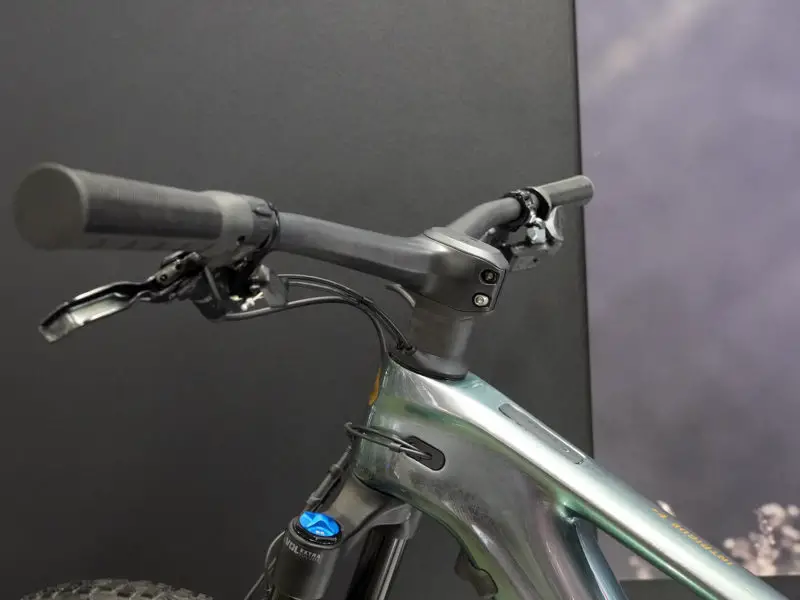 The bike has a one-button mode/power control built into the top tube display that shows battery level and assist level. The tiny Ergo3 handlebar remote gives you more control over modes, and you can add a second Ergo 3 controller on the other side to give you control over lights or use the Walk Assist mode.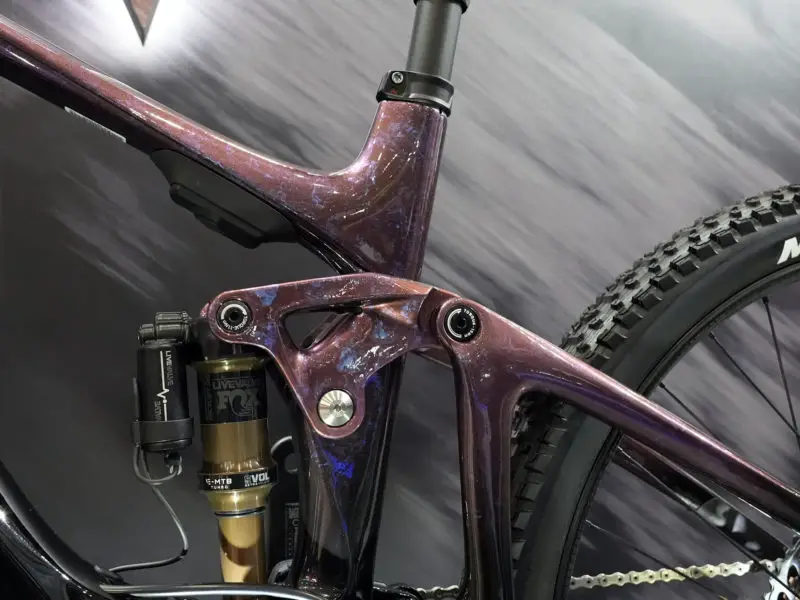 The bike uses Giant's Maestro suspension platform to deliver 140mm of rear travel with a 27.5″ rear wheel. Up front is a 150mm fork with 29er wheel.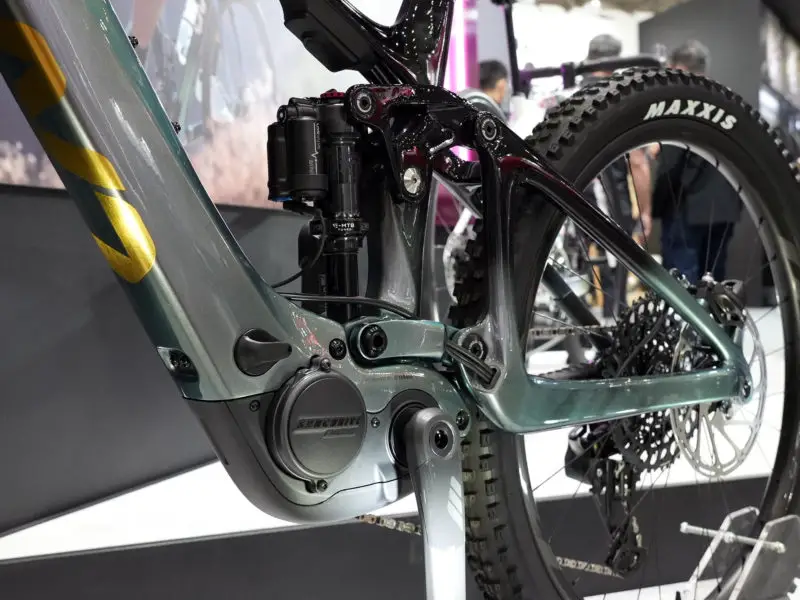 Top builds get Fox Live Valve suspension powered by the e-bike's battery…and come in at $10k and $14k. A third model shares the same full carbon frame without Live Valve to hit $7,200, and a carbon front/alloy rear base model runs $6,000. Full specs for all on Giant's website.
Liv Intrigue Advanced E+ Elite women's eMTB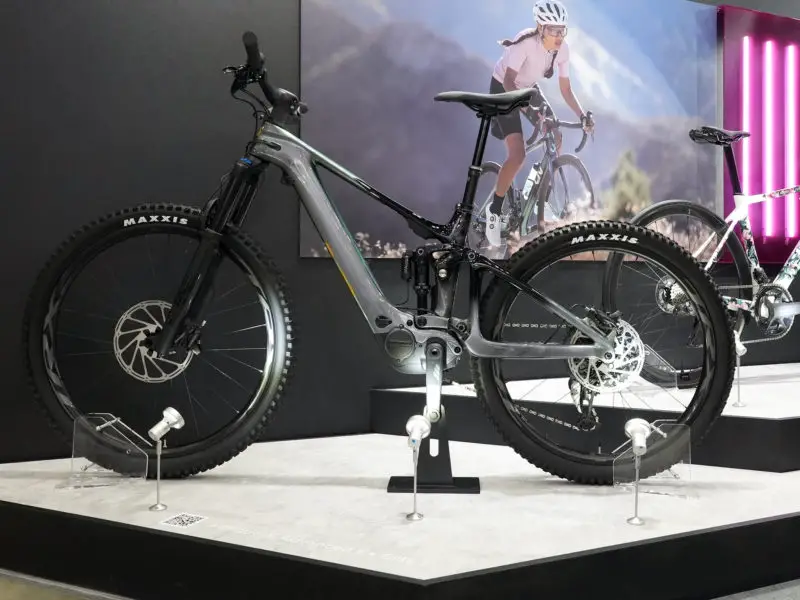 Using all the same tech and features but in women's builds and sizing, including travel, mixed wheel sizes, and geometry-adjusting flip chip, the Liv Intrigue Advanced E+ eMTB gets three of the same builds ranging from $6,000 to $10,000. Full specs and details on their website.
The post Giant Trance & Liv Intrigue Advanced E+ bring full power to lightweight eMTBs appeared first on Bikerumor.
By: Tyler Benedict
Title: Giant Trance & Liv Intrigue Advanced E+ bring full power to lightweight eMTBs
Sourced From: bikerumor.com/giant-trance-liv-intrigue-advanced-e-bring-full-power-to-lightweight-emtbs/
Published Date: Tue, 28 Mar 2023 10:22:21 +0000

___________________