HOSTED BY: https://fatmtnbike.com
TODAY'S RIDE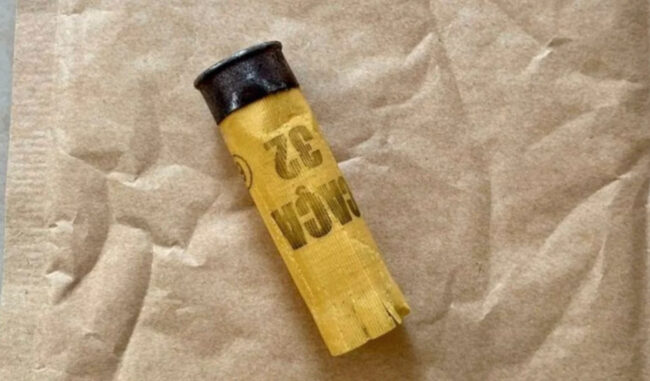 Bullets in the post and football ties: What's going on at the Volta a Portugal?
'Return of the Volta a Portugal today against the ghost of doping' ran the headline in Portuguese newspaper Diario de Noticias, and this particular developing story is probably good enough for Hollywood let alone black and white print.
Failing that, cycling's unique connection to professional football in Portugal brings yet another strange undercurrent to the whole story.
People on the ground in Lisbon say that as the 83rd edition of the race sets off from the capital city it does so under a heavy atmosphere. Four riders supposed to be on the start line are not, the result of the anti-doping 'Operation Clean Test', which has also seen the winners of the past nine Voltas, W52-FC Porto, suspended from competition.
The four absentees from the race come from three of the other top domestic Portuguese teams: Luis Mendonça of Glassdrive-Q8-Anicolor, João Benta and Francisco Campos of Efapel and Daniel Freitas who rides for Rádio Popular-Paredes-Boavista.
Mendonça was withdrawn by Glassdrive as the team wanted to "protect their image," Campos had his contract terminated by his team despite protesting his innocence while Benta also claimed nothing untoward had been uncovered from his residence in the raids that involved 120 officers searching dozens of properties and ending in two arrests as well as "several substances and clinical instruments [being] seized, used in the training of athletes and with an impact on their sporting performance."
Campos and Freitas have both previously rode for W52-FC Porto, the team at the centre of Operation Clean Test following an anonymous tip-off to police last year and subjected to their own raid four months ago. Banned doping substances were allegedly found and members of the team were subsequently suspended. As the investigation rolled on, only three riders in the team remained eligible to race and not under suspension. The team still planned to race the Volta a Portugal despite their limited number but was suspended by the UCI after violating its anti-doping regulations on July 27. A day later, FC Porto, a football club in the top Portuguese league, removed its branding and licensing contract from the team.
The head of Portuguese anti-doping, António Júlio Nunes, said he was targeted by threats following the suspension of the team and his family were placed under police protection.
"Unfortunately, threats to my physical integrity are accumulating, and unfortunately it was necessary to put my family at home under police surveillance," Nunes wrote on his LinkedIn page. Contained in the envelope with these threats of violence delivered to his house was also a bullet cartridge, pictured above.
These are the clouds under which the Volta a Portugal began and will likely remain as the peloton races across the country over the next two weeks. It's a mess. But what does it mean for the sport in Portugal?

The loss of FC Porto, one of the biggest and most successful football teams in the country, is a huge blow. For FC Porto, their name is now associated with doping, and gives weight to the constant reiteration from Benfica, another football club that used to sponsor a two-wheeled squad, that they will not return to cycling because of the nefarious connotations.

On late-night football phone-in shows on the radio, rival fans use the fallout from cycling as a stick with which to beat FC Porto over the head. This further damages the image of professional cycling in Portugal with little care for the sports stars such as João Almeida (UAE Team Emirates) and Ruben Guerreiro (EF Education EasyPost) who have forged a path outside their homeland to the top of the sport.

The loss of FC Porto appears a final nail in the coffin for the peculiar yet intriguing way in which Portuguese cycling operates. The big football teams that dominate the country's sporting landscape don't pay to appear on the cycling jerseys but the squads can leverage the brand name to attract other sponsors, given that fans of the football club will likely also lend their support to the team's cycling counterparts. At least, that's how it's apparently been run for the last 15 or so years, locals in the Portuguese scene tell CyclingTips. If you go back to the 1950s and 1960s it wasn't just financial, there were fierce battles between FC Porto, Benfica and Sporting Lisbon, half of all overall victories at the Volta a Portugal being shared between these three.

There are other political implications beyond football. With FC Porto out of the race, the cities of the north of the country don't want to host the race if their team isn't racing.

And let's not forget that not all of the Portuguese riders are dopers. There are athletes within the peloton racing clean on minimum wage. Many are U23 and U25 and race in the stage race with the hope of attracting attention from a Spanish ProTeam.

For cycling fans, their summer memories are of days spent on the beach before watching Volta stages every afternoon. Now, with the spectre of doping rearing its head once more, the waters are muddied and seas now rough enough to keep you ashore.

"Cycling in Portugal is going through troubled times," Nunes concluded. "But maybe now is the best time for those who really love this sport to find solutions to protect this same sport that has a safe place in the hearts of all Portuguese."

Read More

By: Jonny Long
Title: Bullets in the post and football ties: What's going on at the Volta a Portugal?
Sourced From: cyclingtips.com/2022/08/bullets-in-the-post-and-football-ties-whats-going-on-at-the-volta-a-portugal/
Published Date: Fri, 05 Aug 2022 15:44:38 +0000








___________________