HOSTED BY: https://fatmtnbike.com
TODAY'S RIDE
Chris Boardman promises to take England's streets back from motor traffic
Chris Boardman, former professional road cyclist and 1992 Olympic individual pursuit champion, has been appointed interim national Active Travel Commissioner, and head of a new 'Executive Agency' body called Active Travel England, which will have the power to influence the way councils implement new traffic schemes, and assess how well they make space for cyclists and pedestrians.
"We'll have the engineering capacity to say, 'Let's have a look at the design and we'll help you,'" Boardman told the Guardian. "But we'll also have the power to say: 'It's not good enough.'"
We'll do more than encourage them, we will enable them to get to shops, schools and workplaces under their own steam, by providing high quality, safe joined up routes . Looking forward to it. https://t.co/ML16WqlWX8

— Chris Boardman (@Chris_Boardman) January 22, 2022
The new government body will take cues from Ofsted (The Office for Standards in Education, Children's Services and Skills), a non-ministerial department of the UK government that is responsible for inspecting schools and educational institutions.
ATE will:
rate councils based on how well they make space for cyclists and pedestrians
Inspect what is built and publish annual reports, ranking councils' performance
Set standards for schemes intended to reverse the increasing dominance of motor traffic on smaller roads
Provide funding for cycling and walking schemes
Oversee design and planning applications
Strip councils of funding if they try to install substandard schemes, e.g. paint-only bike lanes
Offer councils advice on dealing with backlash over new cycling infrastructure
Boardman has long been a vocal critic of the safety of Britain's roads, and over the years he's been instrumental in creating a number of schemes that have furthered his quest to create 'a quiet revolution' in how people get around.
In 2017, Boardman began working alongside the mayor of Greater Manchester (home to British Cycling) Andy Burnham, first as the region's cycling and walking commissioner, and then its transport commissioner. A major development during his time there was the Bee Network, intended to deliver 1,800 miles of protected walking and cycling routes in what would be the UK's first 'joined-up' network.
"Walking and cycling is the foundation of any sustainable transport system," Boardman said. "You can encourage people to change all you like, but when it still takes bravery to cross a street, then people are going to drive.
"This is about enabling, and encouraging once you have the safe space. The message is: this is for people doing normal things in normal clothes, just having the choice of not having to do it in a car. And it's in all our interests to face up to that."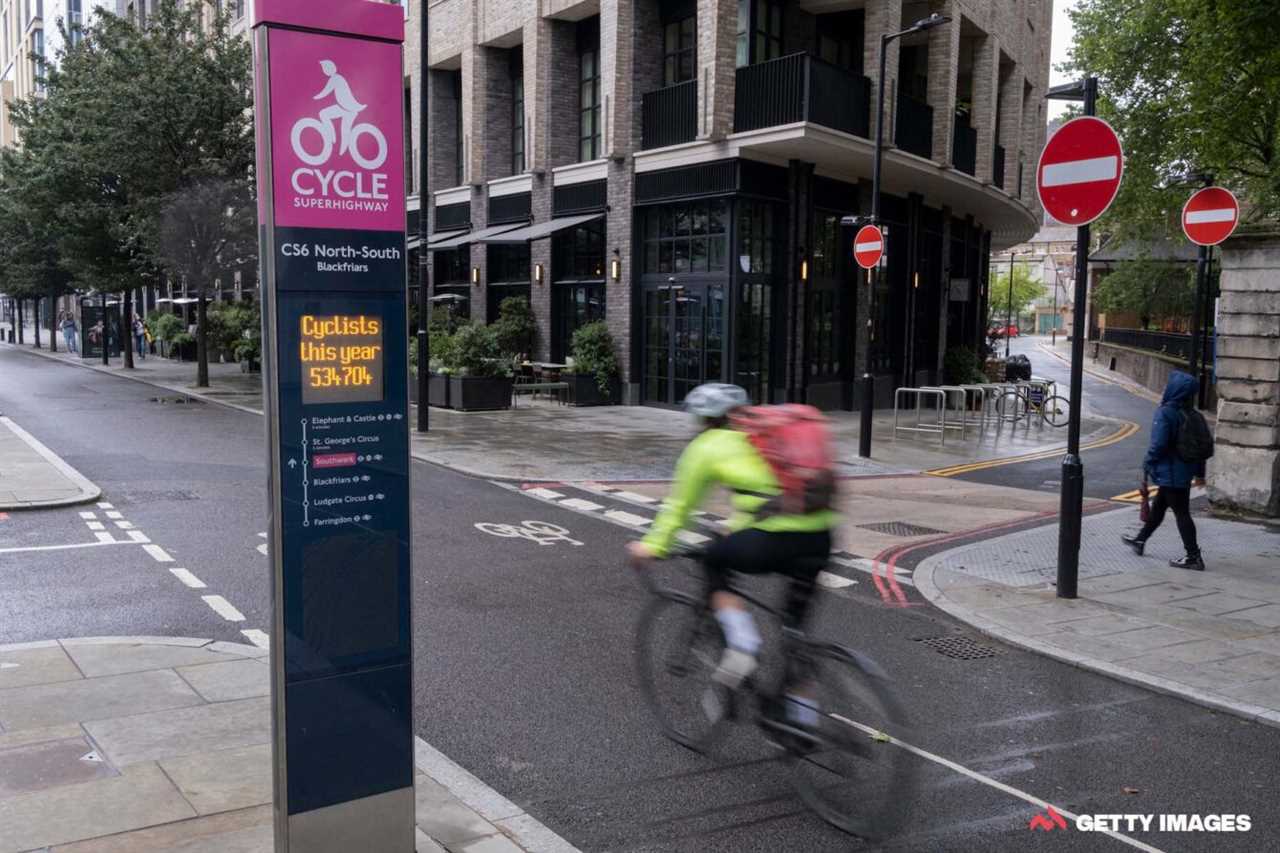 This news comes a week after Londoners were advised to reduce physical exertion in the capital on Friday January 14, due to the particularly high level of air pollution – advice which inevitably, and ironically, forced people back into their cars on the already overstretched road system.

"We have a finite amount of space, and there's over 20bn more miles being driven around homes than there were a decade ago," Boardman said. "We've co-opted local streets to soak up traffic that roads were never designed for. It's not going to be easy to unpick, but it's really worth it."

New and improved cycling infrastructure hasn't always gone down well in the UK – in the past, a small but vocal minority has been able to pressure local councils into reversing certain changes, such as some of the cycle lanes installed to promote safe and healthy travel early in the pandemic – but part of ATE's remit will be to guide councils through the backlash they can expect in their provision of safe routes.

These schemes benefit many more than just road cyclists, the easy target for anti-bike sentiment. Boardman and ATE's aims focus simply on making roads safe, period.

"We always lose sight of the fact that the vast majority of people want this," Boardman said. "Every survey you see says, yes, I want my kids to be able to cycle and walk to school, but at the moment I don't feel able to do anything else but drive them.

"Change isn't going to be easy, but it's essential. And it's inevitable."

Read More
By: Kit Nicholson
Title: Chris Boardman promises to take England's streets back from motor traffic
Sourced From: cyclingtips.com/2022/01/chris-boardman-promises-to-take-englands-streets-back-from-motor-traffic/
Published Date: Sat, 22 Jan 2022 13:38:03 +0000

___________________